Apollinariya Yakubova: The face of the woman Vladimir Lenin loved most is revealed
She was described admiringly by Vladimir Lenin's wife as the "primeval force of the Black Earth", a revolutionary firebrand with sparkling brown eyes whose natural aroma was of "fresh meadow grasses". It is no wonder then that the search for an image of Apollinariya Yakubova, considered by some to be the Communist leader's true love, has captured the imagination of generations of historians. Her complex relationship with Lenin and their explosive disputes over party policy, while both were living in London, are well documented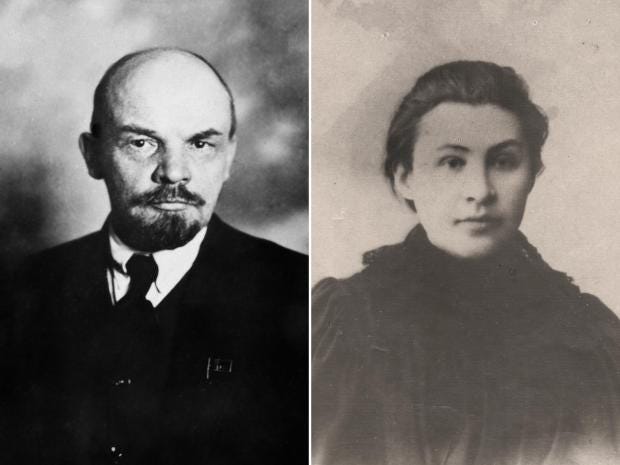 The photograph of Apollinariya Yakubova discovered by Dr Robert Henderson
Until now, a photograph of Yakubova has proved elusive. But on 1 May, the Camden New Journal revealed her face for the first time after a researcher dug deep into forgotten vaults in Moscow.
Dr Robert Henderson, a Russian history expert at Queen Mary University, made an unexpected discovery in the State Archive of the Russian Federation earlier this month while researching the life of another revolutionary.
Concealed in a string-tied bundle of papers was a black and white photo taken while Yakubova was in a Siberian camp, where she was incarcerated for political activity before travelling to Britain.
"She is quite a beauty," says Dr Henderson. "Yakubova possessed numerous qualities that would attract even the most stony-hearted…"
Academics have long debated whether Lenin ever recovered from being rejected by Yakubova – or "Lirochka" as he called her – after she spurned his marriage proposal. Their intimate letters have been scrutinised, and much attention paid to the scorn that was later to be heaped on her by Lenin's wife, Nadezhda Krupskaya, who had been one of her closest allies.
The love triangle was played out a stone's throw from the British Museum reading rooms that attracted many Russian exiles early last century, when Yakubova, then aged 27, lived on Regent Square. Records show that after being imprisoned in the Siberian camp for political activity, she escaped and travelled 7,000 miles to London, where she met up with Lenin and Krupskaya, and became central figure in the party.
Yakubova is celebrated for orchestrating politically charged debates in the East End, where the finer details of Communist doctrine were contested by poor, working-class Russian émigrés. Her role as a key member of the group running Lecturing Society debates in Whitechapel came to an "acrimonious end" after ideological differences split the tight-knit group.
While living in Russia she had clashed over political theory with Lenin, who lived intermittently in London between 1902 and 1911. Yakubova preferred a brand of "organised democracy" where working people were more involved in the party compared with Lenin's favoured "centralism", where a small group of professional revolutionaries called the shots.
In Dr Henderson's essay, approved for publication by the peer-reviewed Revolutionary Russia journal later this year, he writes: "In the heat of the argument, Lenin accused her of anarchism, which indictment affected her so strongly that she felt physically ill."
But the tempestuous relationship would later sour as divisions grew, with Krupskaya penning "bitter missives" about her former comrade, saying: "To me Lirochka is now an X. To tell the truth, I cannot reconcile myself to her marriage [to Party organiser Konstantin Takhtarev]."
What became of Yakubova in Russia is not known. The last-known trace of Lenin's lost love came from Takhtarev, who in 1924 described Yakubova as "my selfless friend who magnanimously sacrificed her life for the cause of the emancipation of labour". She is believed to have died between 1913 and 1917. Dr Henderson said: "Like so many others whose names have been erased from the history of the Russian revolutionary movement, Yakubova deserves some belated recognition."